wsVote - is a platform enabling broadly understood social consultations, i.e. social dialogue between public administration, residents and non-governmental organizations.
The admin panel of wsVote provides a number of moderation tools that allow easy management and publication of local laws, regional development strategies, cooperation programs and other day-to-day matters related to the activities of a city or municipality.
The public part of the portal is primarily a responsive, transparent form of information presentation. Intuitive navigation and easier mode for users with disabilities (implementation compliant with the WCAG 2.0 level AA standard). These are modules that allow you to easily take part in discussions, comment, and access documents, tables and forms. Possibility to vote in single- and multiple-choice surveys or surveys with open questions.
An example of a social consultation portal created by our company is the social consultation portal for the Poznań Metropolis implemented in 2017: www.konsultacje. metropoliapoznan.pl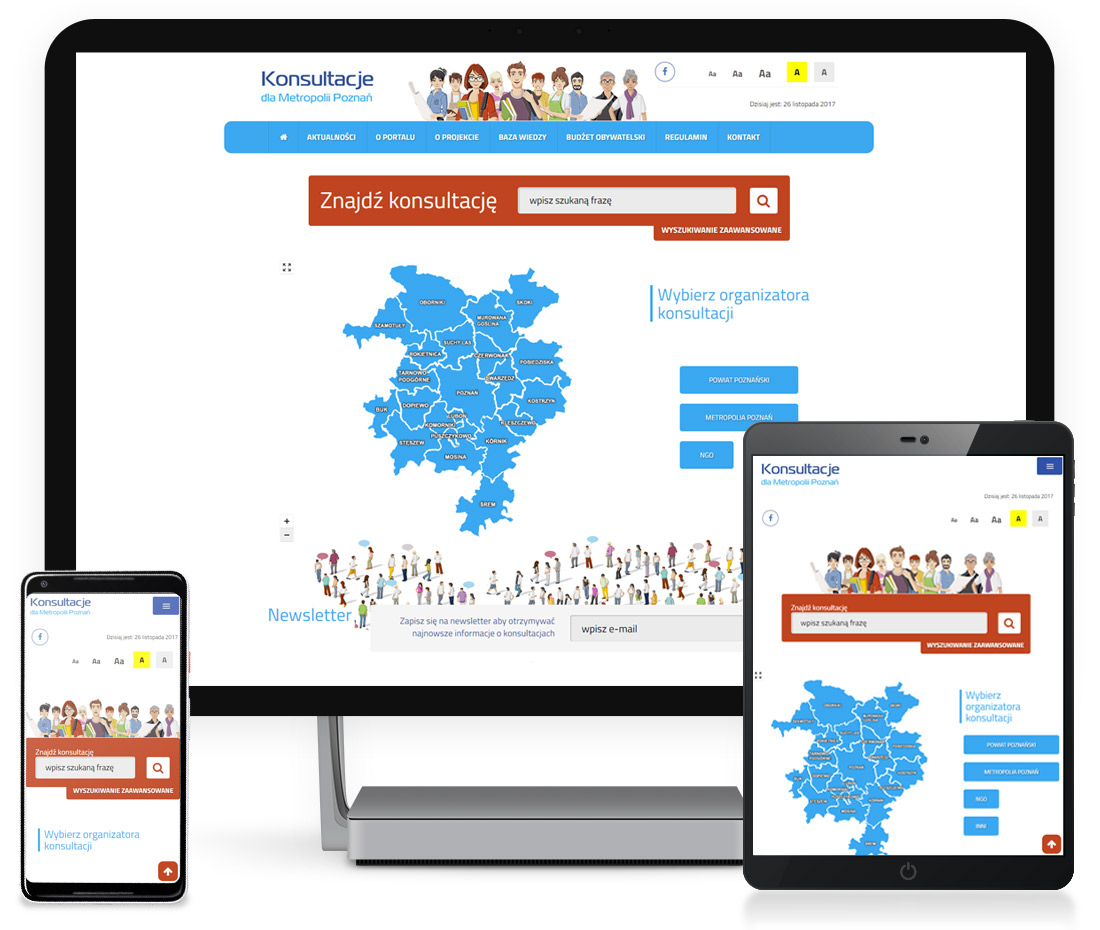 Tailor-made web applications