software that run on remote Web servers on the Internet. Web applications can be a stand alone or can be an integral part of another application.
Examples of web applications include extended websites (social networks, advertising sites, business search engines), online stores and product catalogs, CMS systems, newsletters or additional elements on websites, e.g. contact forms, inquiry forms.
Our apps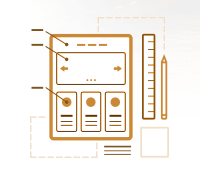 wsCMS - is a custom, intuitive and easy-to-use content management system that allows you to update the content of your website or webpage on your own more about wsCMS »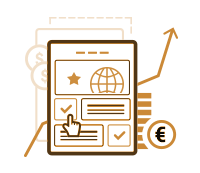 wsStore - is a full-featured online store software or product catalog with inquiry option. wsStore features a flexible design that we will adapt to your needs more about wsStore »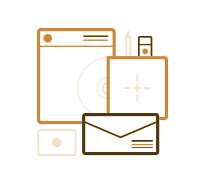 wsNewsletter - is either a standalone web application or a module of the wsCMS system that enables automated mailing to subscribers more about wsNewsletter »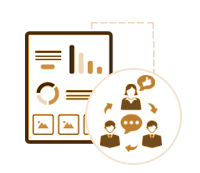 wsVote - is a solution aimed at public entities wishing to actively conduct public consultations in their region more about platformie wsVote »

Each implementation is different and we tailor each of our applications to the specific requirements of the client - so that the final result meets his expectations 100%.
Dedicated solutions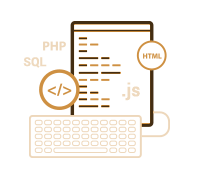 We offer custom web applications, designed and developed for a specific order according to the requirements of the client read more »
The advantages of our applications:
Availability - you can use the application from anywhere on the Internet 24 hours a day, 365 days a year.
Security - access to the application's administrative functions is possible only for authenticated users (optionally via HTTPS protocol).
Functionality - when designing the application, we place particular emphasis on a clear interface and simple and intuitive operation.
Performance - thanks to the optimization and cleanliness of the source code, our applications run very fast.
Compatibility - applications work correctly in all popular browsers: Opera, Internet Explorer, FireFox, Safari, Chrome and regardless of the client's operating system.
Modular structure - applications consist of modules, so they can be easily and quickly expanded with new functions.
... and much more
Free quote
If you are looking for a contractor for a dedicated business application, please contact us. Our team will give you a free estimate of the initial cost and turnaround time.
Tailor-made web applications