Original texts on the site - Interesting and filled with unique content. Their goal is to attract the attention of the audience.
Why you should have a specialist write the text for you?
Appropriate keyword selection, text clarity, transparency of message are features that can bring many benefits to your company, influencing not only the favorable positioning of your website in Google search engine, but also to build a positive image. Text is not equal to text. Lines of one content can permanently attract the reader's attention, drawing him into the story written by the copywriter, while lines of other content can permanently alienate the same reader. The Internet is a realm of competition for the reader's attention. To win it, you need the right tools, but also the right soldiers.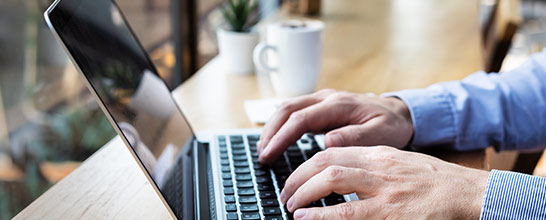 You know perfectly well what the principle of first impression is. Sometimes the first contact with a company is its website or social media. These are the places where a potential customer will first look when looking for information about the goods and services they are interested in. If at this stage the customer notices something in the content that discourages him from further browsing the offer, it will be very difficult to reverse this impression.
Our role, the role of our copywriter, is to avoid this mistake. To make the names, slogans, slogans and all advertising content arouse interest, draw you in, stimulate your imagination, move you, and not just inform you about the specifics of your business.
Copywriting services offered include:
preparation of texts for entire websites
texts for specific product pages, product descriptions
articles, blog entries
content of leaflets, brochures, catalogues
back-end SEO texts
proofreading and editing of delivered content
maintaining social media profiles
naming, advertising slogans
Who writes for us?
JF Piwoński – Cultural expert by education, writer and cinema enthusiast by passion. A man who for years has been involved in matching letters into words, words into sentences, and sentences into texts to create messages. He gained experience in marketing through his work as a promotion specialist at a cultural institution. He is also active in journalistic work. He creates expert and blog texts, advertising articles and Facebook posts. He is not intimidated by research and SEO. He can review and express an opinion supported by inner conviction. He believes in emotions and it is what he sells in his texts.
Are you unique? Do you believe that your offering is the best? Trust the specialists to tell the world about it.
Original and interesting texts on the pages